Shiba Inu or Tamadoge? Or both? The world of cryptocurrencies offers various investment possibilities to consumers. So let's take a look at the latest cryptocurrency investment ideas.
In recent months we have been able to see a rapid increase in the launch of crypto projects that have spun out from meme culture. Memecoins usually start as a joke. But a few have got traction and caught the imagination of millions of people. Some have even retrofitted ways to use them productively, whether that be to pay for things, like with Dogecoin, or for use in an associated Metaverse, like with Shiba Inu.
While you probably can't retire on memecoin investments just yet, it may be an interesting long-term hedge against inflation.
Before starting to invest in a new project, it is essential to understand what type of cryptocurrency we are buying, and what kind of utility it can provide the user.
In this article, we will analyze which is the best option for the investor between the well-known Shiba Inu (SHIB) and Tamadoge (TAMA) cryptocurrencies.
Shiba Inu
Shiba Inu is considered one of the best-known memecoins in the cryptocurrency market. It was launched in August 2020 by a person whose identity is unknown – but they use the pseudonym Ryoshi.
The community behind Shiba is one of the strongest communities within the crypto ecosystem.
With 3.4 million followers on Twitter, the community is experiencing rapid growth. They are so loyal to their ecosystem, that they have been dubbed the SHIB Army.
Price Prediction
At the time of writing the article, the cryptocurrency was trading at a value of $0.00001308. The market cap of the cryptocurrency is $7,177,289,174.71 with a market dominance of 0.70 per cent.
For the rest of 2022, the SHIB price is expected to reach a high of $0.00001530 and a low of $0.00001393. The average exchange price is expected to be $0.00001441.
By 2023 the SHIB price is expected to reach a high of $0.00002444 and a low of $0.00002063. The average exchange price is expected to be $0.00002135.
If the cryptocurrency's price increases as predicted, this will be a result of the success of its latest project, the Shiba metaverse.
Tamadoge
Tamadoge is one of the most recent memecoins in the cryptocurrency market. The pre-launch of the cryptocurrency was made just over a month ago. Aiming to raise an amount close to two million dollars in its initial presale, the memecoin has generated high expectations within the crypto market.
The Tamadoge community has proven to be one of the fastest-growing communities, having reached close to 50,000 users in less than a month since its pre-launch.
Tamadoge has the backing of a serious project behind it, called the TamaVerse. In this Metaverse, it is expected that users can create, play and interact with different pets within it under a play-to-earn format.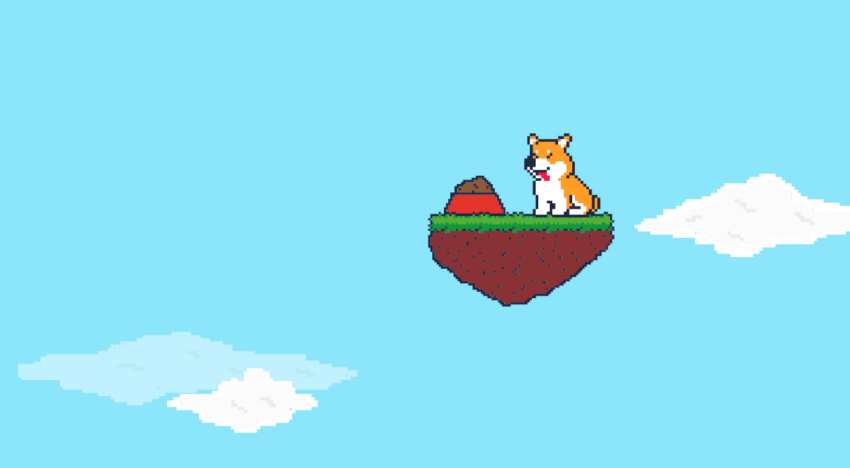 Shiba Inu Vs Tamadoge: Experts Weigh In
Marcos Bravo Catalan is the director of auditing and consulting form Beps Global Consultores. "Shiba and Tamadoge have both proven to be important cryptocurrencies. Before investing in a memecoin, it is important to be sure that we are not investing in a cryptocurrency that could lead us to lose money. Remember, memecoins do not usually add any kind of real value in society, unlike other serious cryptocurrencies."
Nicolas Tang is the Director of external communications at crypto trading and investment platform Phemex. "The Shiba token describes itself as a decentralized meme token that evolved into a vibrant ecosystem. It's hard to deny the impact the project has had. From its colorful history involving Vitalik Buterin's token burn and donation, to the launch of its DEX, SHIB sure knows how to command attention. I've mentioned my aversion to meme tokens in the past, yet I must admit that it's hard not to be charmed by this cute dog-inspired movement. Ultimately, it's helped increase overall crypto adoption, and I believe this is a net benefit to us all. "
SHIB vs TAMA: Which is the better investment?
Shiba and Tamadoge share certain characteristics. Both are memecoins and both cryptocurrencies have Metaverse projects behind them.
Tamadoge is one of the newest in the world of memecoins. Shiba has been on the market for some time.
Shiba only recently announced the launch of its metaverse. And, Tamadoge has raised almost 2 million dollars in less than a month.
For less risky and more traditional investors, Shiba is positioned as the right choice. But for those with a taste for risk, Tamadoge is a good choice.
Got something to say about Shiba Inu, Tamadoge, or anything else? Write to us or join the discussion in our Telegram channel. You can also catch us on Tik Tok, Facebook, or Twitter.
Disclaimer
All the information contained on our website is published in good faith and for general information purposes only. Any action the reader takes upon the information found on our website is strictly at their own risk.
Original Source: https://beincrypto.com/shiba-inu-tamadoge-which-better-investment-option/
Author : Juan Frers